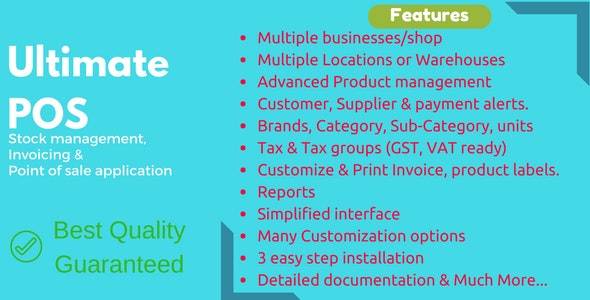 With this application, you are assured to save time-consuming process of bookkeeping accounting and inventory information. Also, you will have all the required information for
---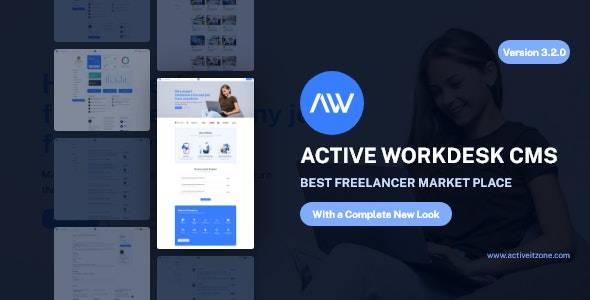 Active Workdesk CMS is an online platform where resourceful clients and skillful freelancers can be connected. The site helps professionals find projects, communicate with clients
---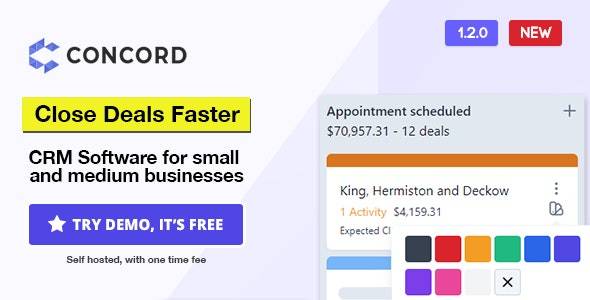 Concord is an affordable self-hosted CRM web-based application, with a one-time fee and can help your company to easily manage and organize deals/leads, contacts, and companies,
---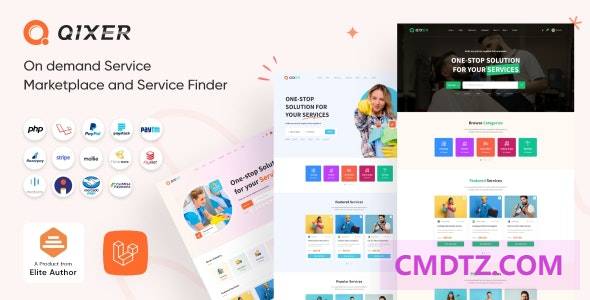 Qixer – On demand Service Marketplace and Service Finder Laravel Platform. it has 4 home page variant which fit anyone needs for showcase your small/medium/larage service based
---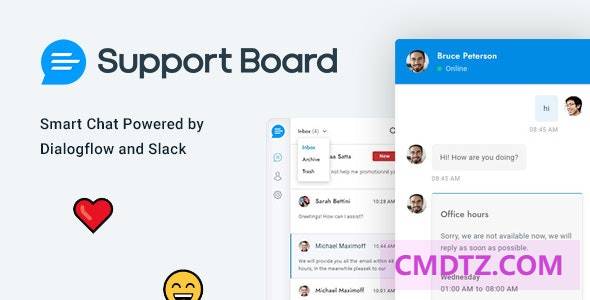 Support Board is a PHP plugin that helps you automate your customers' communication with artificial intelligence-driven bots and a chat system integrated with the most-used
---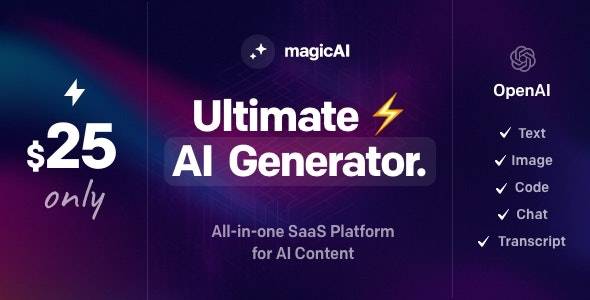 All-in-one SaaS platform to generate AI content and start making money in minutes. MagicAI Writer is designed to help you generate high-quality texts instantly, without breaking a
---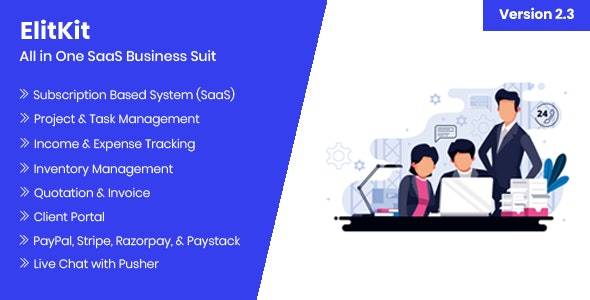 Multipurpose saas business platform. Create your saas business within minutes using elitkit. Tons of powerful features and modules.
---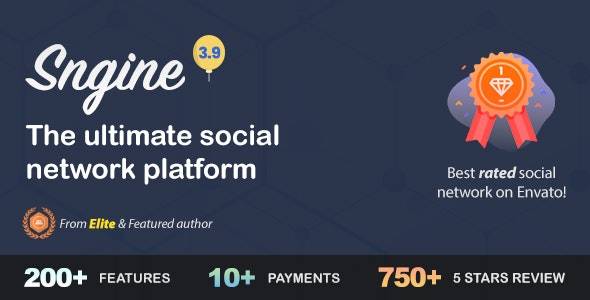 Sngine is a PHP Social Network Platform is the best way to create your own social website or online community. Launch it in just 1 minute with ultimate features. It's fast,
---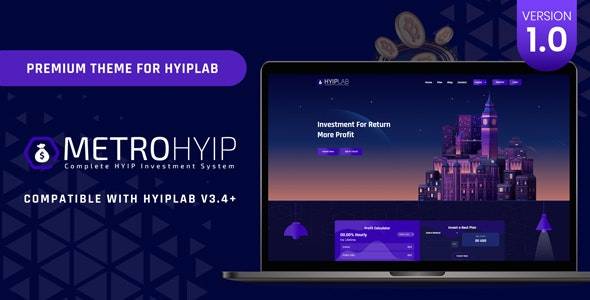 METROHYIP is an amazing premium theme for HYIPLab that works efficiently with all devices. This is a well-designed, well-optimized, and SEO-friendly web template for HYIPLab.
---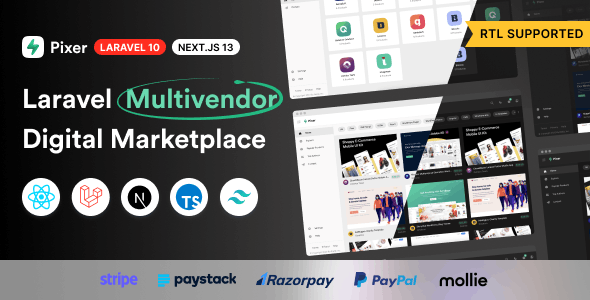 Pixer – React Laravel Multivendor is a digital eCommerce Marketplace script implemented based on Laravel, React, Next JS, and Tailwind CSS. It is one of the fastest and most
---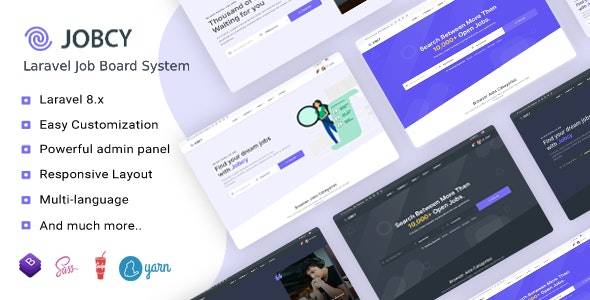 Jobcy – is a modern job board Laravel script designed to connect people looking for a job with work hunting employers. This script represents simple design to help build the
---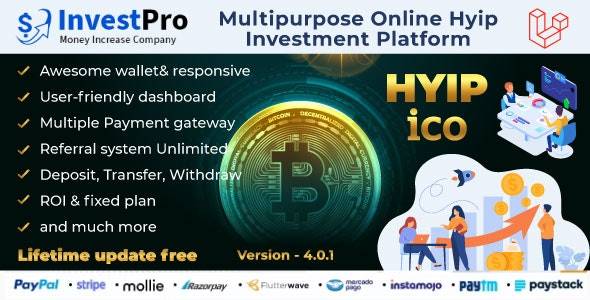 InvestPro Multipurpose Wallet & Banking Online Investment Platform. It is a fully functional web Platform for managing your Wallet Banking & Online investment platform
---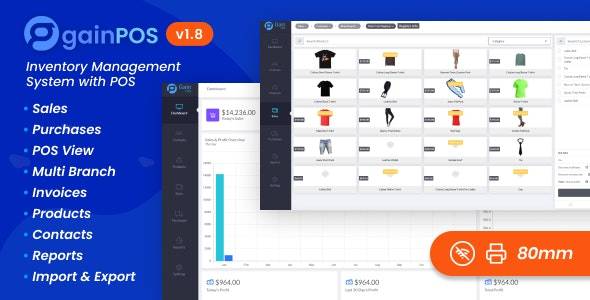 Gain POS is a sales, purchase and stock management software. It is fast and easy to use. You can use it for retail, restaurant and different types of sales management for one or
---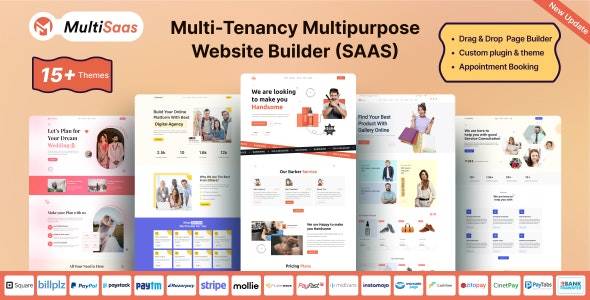 MultiSaas – Multi-Tenancy Multipurpose Website Builder SAAS PHP Scripts. It use Separate Database for each Tenants, so that your website load fast, has option to add custom
---